Watch a Replay of our Standing Strong Virtual Event
We are so thankful for your support and helping us celebrate five years! Our men put in a lot of hard work to build a better life for themselves and we are so proud. We're excited to see what's ahead for them and 4:13 Strong.
Want to show your support? Invest in the mission of 4:13 Strong. Your donation provides housing, food, transportation, training materials and mentoring to a man building a better life at 4:13 Strong.
Frequently Asked Questions
1. How will I view the virtual event?
Our virtual event can be viewed on YouTube. You can watch a replay of the event in the video above on a Smart TV, computer, tablet or smart phone. All you need is a connection to the internet.
2. If I couldn't tune in to watch the event, can I still make a donation?
Yes. You can donate through the 4:13 Strong website. Please mark your donation as 2020 Spring Dinner so we can include that in our total giving for the event.
Make a Pledge or Text-to-Give to Support 4:13 Strong
Every dollar helps keep a man off the streets another day. You can make a pledge or give today by following the steps below.
STEP 1: Compose a new text message to 41444.
STEP 2: Type your message
413 [space] Amount [space] Name OR Message
413 500 John Smith OR 413 500 Stay Strong and Keep Fighting
STEP 3: Hit Send
STEP 4: Click the Link to complete your donation OR Ignore the Link for a Pledge
Give Now
Join 4:13 Strong on our mission to build better men and a better Nashville.
At 4:13 Strong, we know that true life-change happens when dedicated men put in the work and find support in their community. Below we have opportunities for you to get involved. Feel free to download these resources and share them with your community. Your support and involvement make a lasting impact.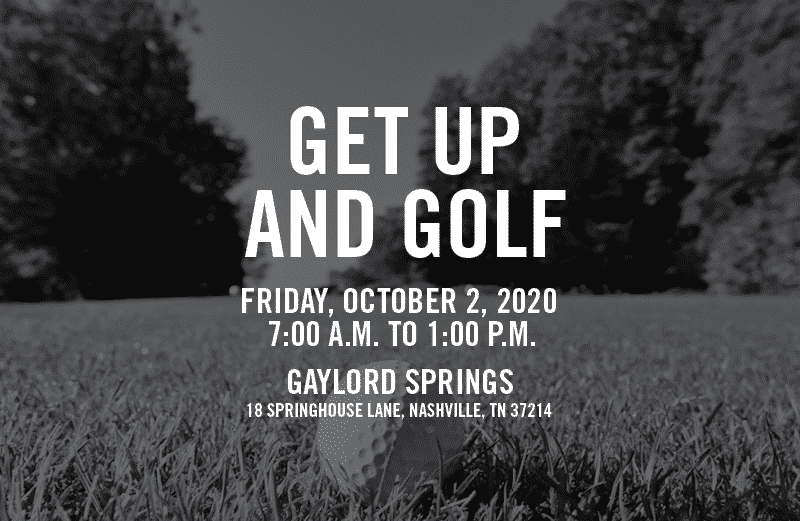 Get Up and Golf With Us
Join us for our annual Get Up and Golf charity golf tournament on October 2, 2020 from 7am-1pm, when we'll come together as a community to help make a difference in the lives of at-risk men in Nashville.
Registration Options
Hole Sponsor: $500
Foursome: $800
Single: $200
All proceeds will support 4:13 Strong and our vision of Building Better Men to Build a Better Community. By spending a morning on the course, you're helping us provide life-changing opportunities for disadvantaged young men and providing hope for someone who wants to make a significant life change. Contact Steve Norris for more information or additional sponsorship opportunities.
Download Registration Postcard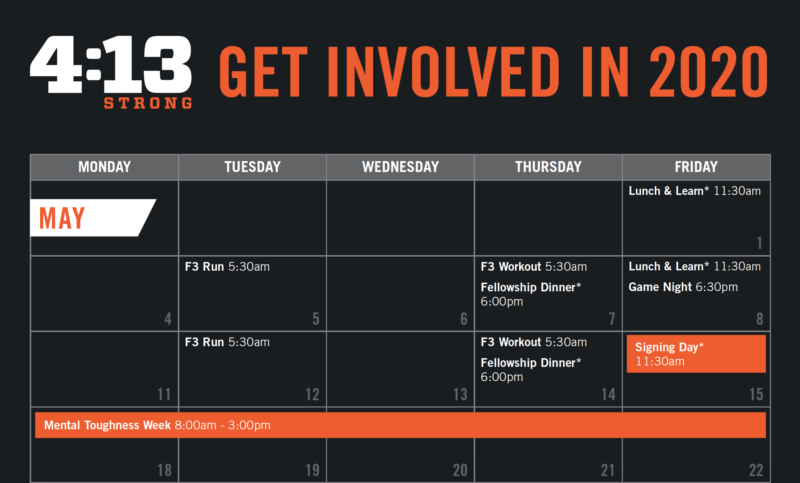 Ways to get involved this year at 4:13 Strong
Whether you are looking to join the program, know someone who should, or want to volunteer, we have something for you. Check out our volunteer calendar for all the important dates we have coming up by clicking the button below.
Download Volunteer Calendar