12 Days of Christmas Deals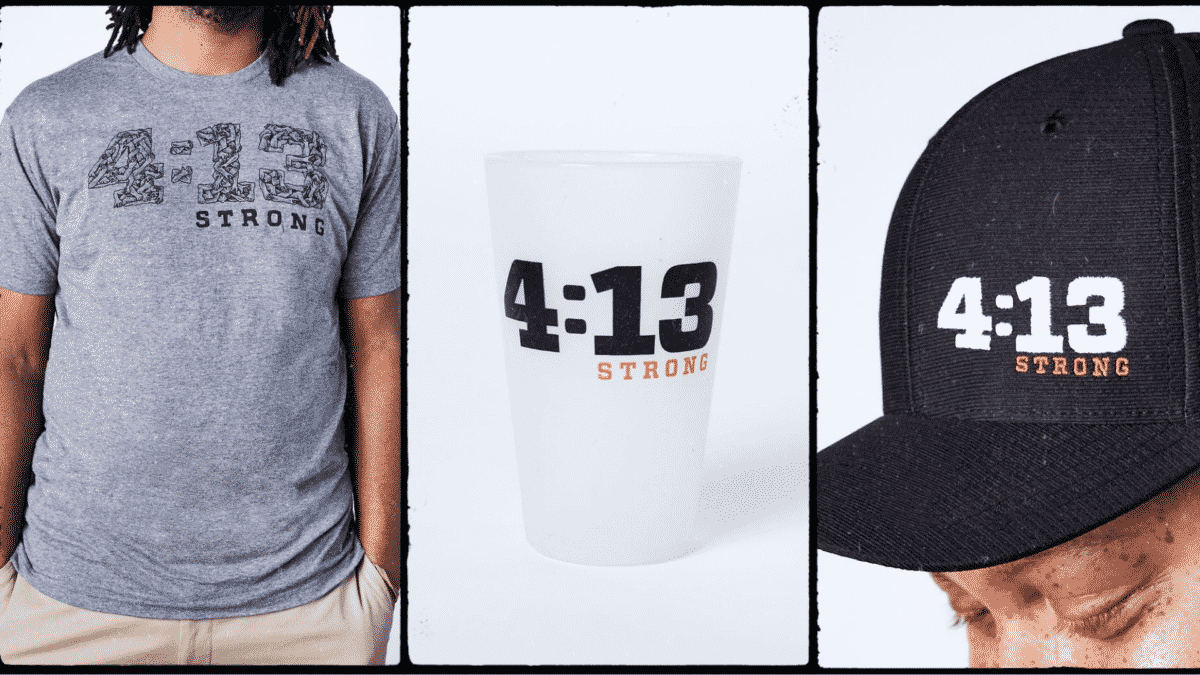 On the first day of Christmas my friends gave to me… a gift from 4:13! 
Looking for the perfect gift this Christmas season? Give our 4:13 Strong swag a try. Our virtual store is open and ready to make your Christmas morning one you won't forget.
Whether you're looking to treat yourself with a little something sweet or share the love with family and friends, our new merchandise is sure to please. From our classic 4:13 t-shirts, to new hoodies and hats we've got something for each person on your list.
For the next 12 days, we'll be featuring an item from our store with special pricing and package deals. Want our guys to deliver the item in person? Donate $50 with your purchase, and we'll stop on by in the 4:13 Strong sleigh.
We promise these deals will leave you dashing through the snow and laughing all the way!
Don't wait until it's too late. Give a gift that gives back, today!