Are you looking to start over or build a better life? If you're 18-24 years old and want to start earning real money, we can show you how.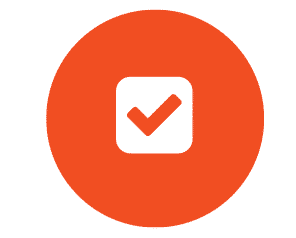 Job Training & Certifications
We'll teach you a trade and you'll earn three construction industry certifications, NCCER, OSHA 10 and Aerial Lift. This training — combined with your motivation — is your key to real income.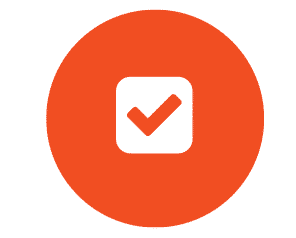 Full-Time Employment
With our program, you could get a full-time job in only eight weeks. Start earning a steady paycheck and get on the path to a new future.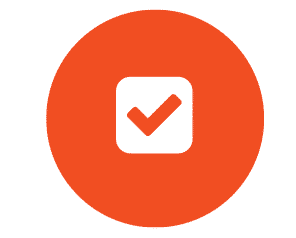 Everything You Need for a Fresh Start
Get away from toxic environments. We provide housing, food, transportation and mentoring. It's a safe place for you to start fresh.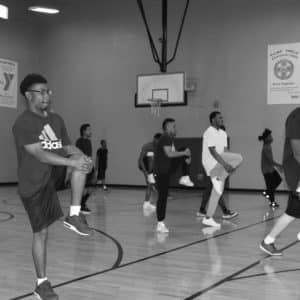 Tryouts: Mental Toughness Week
This week is our version of tryouts. You will be put to the test with a series of physical and mental challenges, meant to push you outside your comfort zone and test your character under pressure.
If you make it through this week, we know you are committed to changing your life and have what it takes to make a better future for yourself.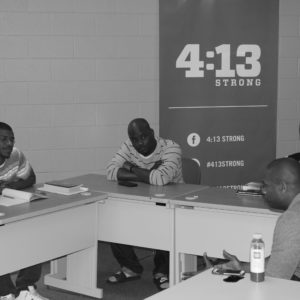 Phase 1: 40-Day Challenge
You'll live in dorm-style housing. We provide food and transportation, and share the responsibility of chores and cooking.
During the 40-day Challenge, you will spend 5+ hours in the classroom each day, participating in financial literacy, work readiness, construction skills, and Bible study classes.
Every weekend, you'll participate in a service project or adventure outing.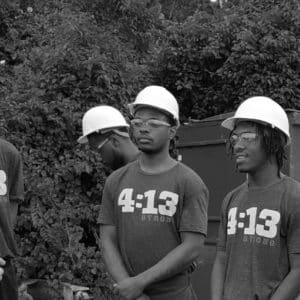 Phase 2: Get to Work
After getting the right job skills, most of our guys are employed full-time after just eight weeks in the program.
You'll be getting a steady paycheck, so you can work toward buying a car with cash and saving an emergency fund.
You'll have a new mindset and the confidence to clearly see the path to standing on your own two feet.
Mental Toughness Week
To be considered for our program, you must complete tryouts at Mental Toughness Week, five days of physical and mental challenges that show us you're committed to the process.
We aren't expecting you to be The Rock, but we do want to see you are dedicated and have the self-control to handle yourself under pressure.
Interview
You must complete an interview before being accepted into the program. It's a chance for us to learn more about you and your story, and for you to learn how the program can change your life.
Are you interested? Fill out our interest form and get started.
I'm Interested
Find Out More About the Program
If you have questions or think you might be interested in joining the program, fill out the form below to get in touch. There's no obligation. We'll reach out to answer your questions and tell you more.
Frequently Asked Questions
How long does the program last?
You will graduate in about 6 months after having fulfilled program requirements.
How do I know if the program is right for me?
We can answer any questions you have and let you know what to expect. Just click here to fill out the form and we'll be in touch.
How do I get in?
No application is necessary. All you have to do is show up to Mental Toughness week and show us you want to change your life. Simply click here to fill out the form to get more information.
Who do you accept to the program?
We accept men ages 18-30 who come to our Mental Toughness week and demonstrate their commitment to the process.
How many classes are there per year?
There are four classes per year. Each class can enroll during January, March, May or July.
How many guys are in each class?
On average there are about 15 guys in each class.
Philippians 4:13
I can do all things through Christ who strengthens me.