4:13 Strong Golf Classic 2020
Last Friday, 4:13 Strong gathered with job partners and community members for the annual 4:13 Strong Golf Tournament. In a year that has limited our ability to meet in our usual fashion, it was so good to reconnect with the community that keeps the 4:13 Strong mission moving forward and such a beautiful day to spend outside on the golf course.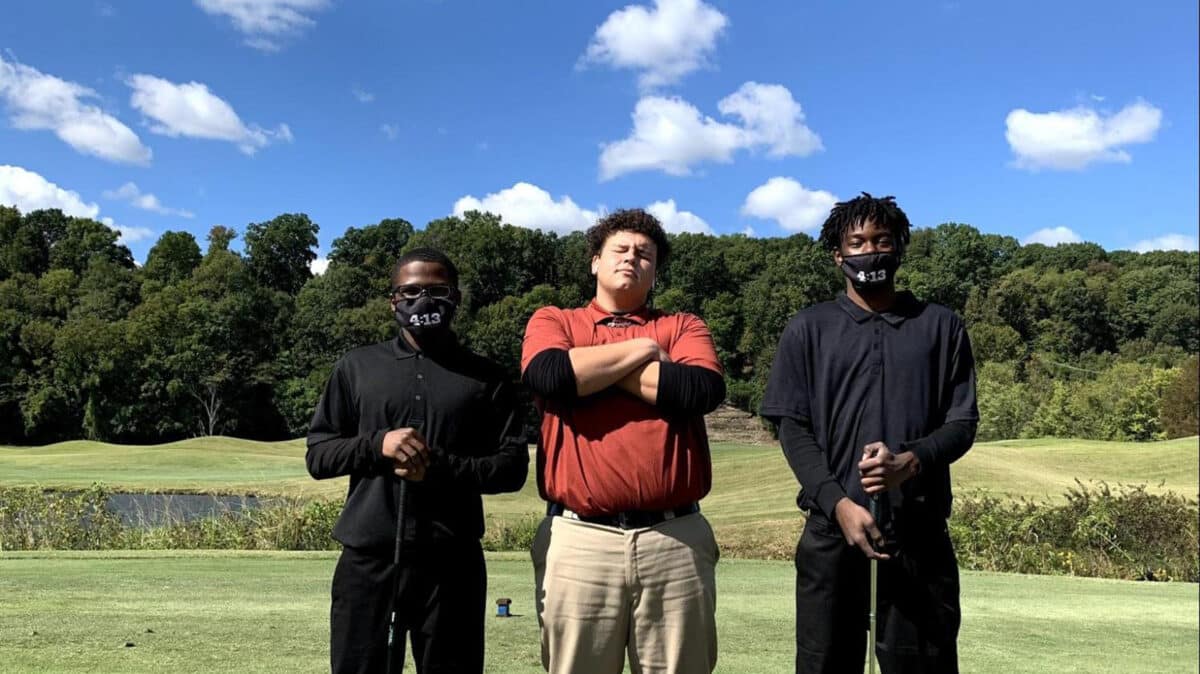 (Jeremiah, Christian, and Blessing at the Short Drive Donation Hole)
This year, we welcomed our first ever September cohort to campus. This created a surprise opportunity for some new guys to attend the golf tournament, do some networking with job partners, get to know the community supporting them, and even learn a few golf tips!
A special thank you to our tournament sponsor TW Frierson; our hole sponsors Messer Construction, Merryman-Farr, Brasfield & Gorrie, ABEC Electric, Stuart Martin, Pinnacle Bank, AmeriSave, and Kiewit Infrastructure Co.; as well as our award sponsor Eddie Phillips, golf cart sponsor Fidelity Investments, and breakfast sponsor Twin Eagle Resource Management. We are so thankful for our partnerships with these organizations providing not only sponsorships for 4:13 Strong, but gainful employment opportunities for the men in our program. The work of 4:13 Strong would fall short without them.
Thank you also to those who were able to golf with us on Friday, we had a great time with you! As this year comes to a close, we are beginning to plan for 2021. If you weren't able to attend the golf tournament but still want to connect, check out our calendar for other ways to get involved this fall or plan to in 2021.