A Conversation with Lamar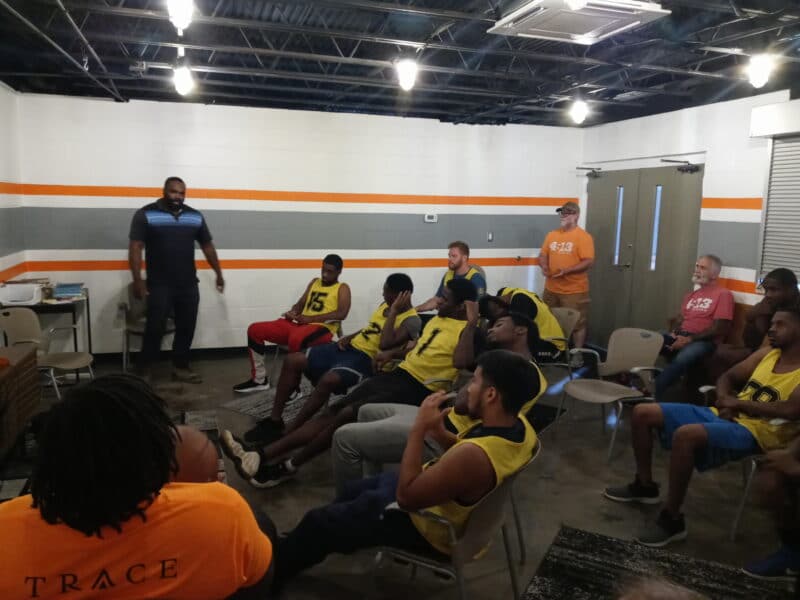 Spontaneously, we added a "conversation with Lamar" to the Day #3 of Mental Toughness Week schedule.  Lamar happened to be working in the neighborhood and stopped by to check in on the newest candidate class of 4:13 Strong men.  We pulled up Lamar's feature story in a United Way video and then had some Q and A with one of 4:13 Strong's most famous graduates.
Men who know the sting of disappointment and the hopelessness of incarceration locked eyes with Lamar as he recounted the story of his own disappointment and the opportunity he had at 4:13 Strong for a new start. A chance he grabbed hold of with total commitment.  Because of opportunities at 4:13 Strong and his persistent follow-through Lamar is now a foreman with a great salary, a member of 4:13 Strong's Board of Directors, and a home-owner.
Lamar offered these words of wisdom that are applicable to all: "get used to doing hard things" and "give up whatever you need to get what God has for you".  There is every reason to believe that men in this newest 4:13 Strong will take advantage of the same opportunity that Lamar had.  Prayerfully, their story will be filled with the same hope as Lamar's.