IN THE STATE OF TENNESSEE, 132,000 RESIDENTS ARE EITHER INCARCERATED, ON PROBATION, OR ON PAROLE.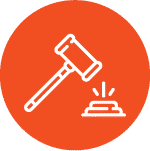 Over 50% of 4:13 Strong participants are or have been incarcerated or caught up in the legal system, making it difficult for them to secure sustainable employment.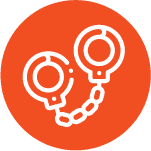 Many of our men have dealt with poverty, homelessness, and dependency, often due to parents, guardians, and loved ones being incarcerated throughout their childhood.
HOW YOU CAN HELP CHANGE THINGS
Provide Growth Opportunities that break the cycle
The 4:13 Strong program is designed to disrupt multi-generational cycles of poverty, crime, and dependency by giving men the opportunity to discover who God created them to be. Our courses include Bible study, financial literacy, work readiness, job training and physical fitness. We have seen each man find hope and begin to build better futures for themselves and their families. Will you help us continue to break the cycle in Nashville?
Give men a second chance at 4:13 Strong by becoming a monthly donor. Your donations do more than fund a program, they change lives forever.
Partner With job partners in Middle Tennessee To Help Men Find Employment.
Our job partners play the essential role by employing our men to do the work that our staff has trained them for. In 2019 alone, forty 4:13 Strong participants were employed with job partners at an average starting wage of $14.74 per hour.
Without our job partners, our services would fall short of providing practical opportunities and resources for individuals to redirect their paths and begin building a financially stable position for themselves and their families.
Prove Every Man Deserves A Chance To Reach Their Potential and Do Great Things
We see our men go from individuals caught in the cycle of poor choices and circumstance break free and gain confidence in the person God created them to be.
"Before I came to 4:13 Strong, I had nothing. I didn't have clothes or a car. Then I started as a foreman 3 years ago, and now I'm an Operations Manager. I manage 10-12 crews all over Middle Tennessee," said 4:13 Strong Alum Lamar Ward. Lamar is a great example of how our program changes lives forever.
Help more men like Lamar. Give a second chance to our guys and become a monthly donor.
Why We Need Recurring Monthly Donors
4:13 Strong monthly donors Help Give Second Chances.
Monthly, or recurring, donations help us establish a sense of financial stability. Just like your personal monthly income, recurring donations help us plan for the year in advance rather than continuously editing plans as one-time gifts roll in. Our community of monthly donors are collectively called the 4:13 Strong Neighborhood. Together, we know we can build stronger men, stronger families, and a stronger Nashville.
"We want to create a foundation for people to thrive and to improve their life. We believe in the value of hard work paying off. A hand up instead of a handout."
Michael Massey, T.W. Frierson
WHY MONDAYS ARE OUR FAVORITE DAY OF THE WEEK
For some, Sunday evenings are filled with dread, anticipating Monday morning and the start of another work week. But for the men at 4:13 Strong, Mondays are full of meaning. Having the opportunity to go to work is a game changer on their journey to building a better life. Mondays…
Help 4:13 Strong continue to break the cycle of crime, poverty, and dependency by equipping at-risk men in Nashville with the skills needed to secure full-time employment, give a second chance today.
Become a Monthly Donor