Isiah's Story
Isiah James grew up in a rough neighborhood where drugs and gangs were a part of everyday life. As a young adult, Isiah turned to selling drugs to make money for him and his mother.
Isiah found himself in and out of jail several times throughout his years of selling, but one specific night changed the course of his life forever. He was in the wrong place at the wrong time and became the target of a drive-by shooting. He was later mistakenly arrested and charged with two felonies. After serving five years in prison, he was exonerated under the condition that he attend the 4:13 Strong program.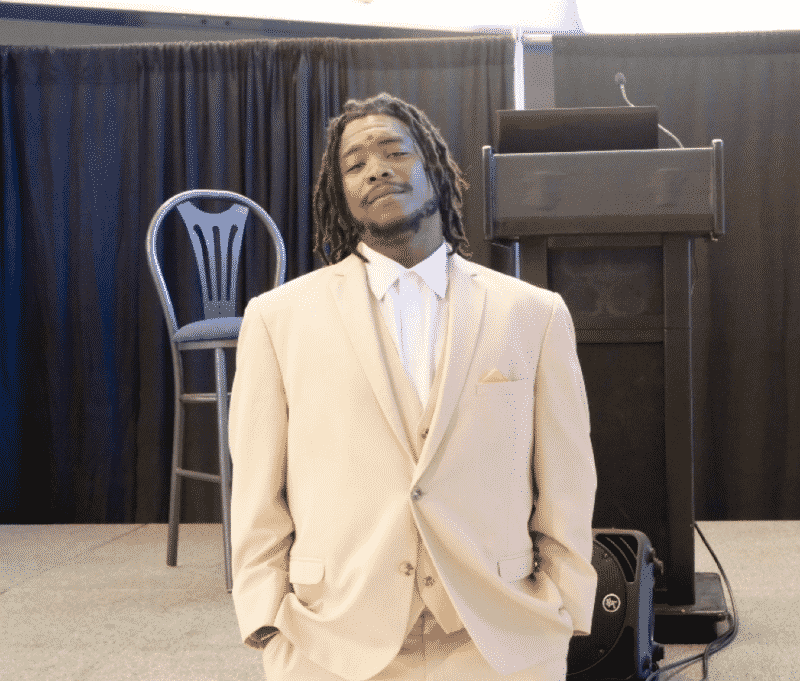 As a participant in 4:13 Strong's program, Isiah would live in dormitory-style housing for six months while receiving vocational and life skills training, and then get a job in the construction industry.
"It was the best decision of my life. It felt so good to be a part of a program where people actually care about you. It has
taught me to let go of my past and reach for my goals," Isiah said.
James started the program in January 2017, and has since attained a full-time job with T.W. Frierson.
"4:13 Strong did not just get me a job, they changed my life," Isiah said.
James recently shared his struggles and experiences at the annual 4:13 Strong "Get Up and Give" breakfast. He is not only excelling in his career and personal life, but is now using his voice to bring awareness to the 4:13 Strong program.