Marshon's Reason To Turn His Life Around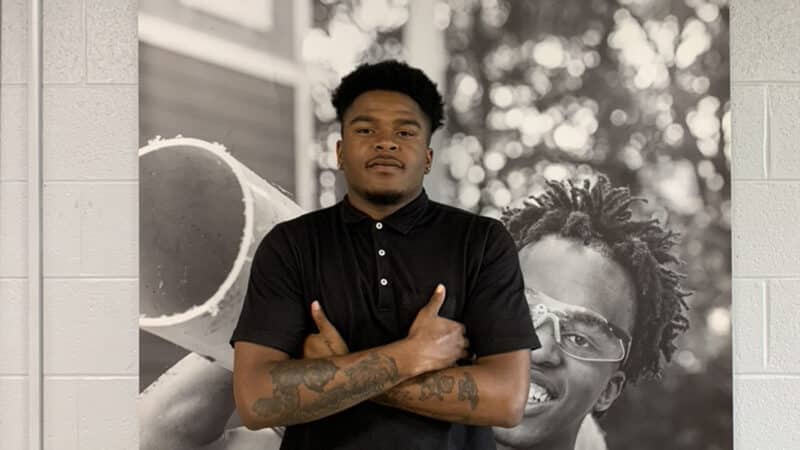 Marshon is a member of the current 4:13 Strong class. His outgoing, talkative personality keeps the staff and his peers positively engaged in the daily routine here on campus. He has been working hard alongside the rest of the current class for the past few weeks to prepare himself physically, mentally, and spiritually for a new job and an optimistic outlook at a life of success.
"I saw my cousin go through the 4:13 Strong program and turn his life around and thought I needed that too. I wanted to change myself, to be a man, to grow up. I came here to turn my own life around."
Marshon stays motivated to succeed by thinking of his younger sister and being an example to her of not giving up on yourself even when "the world ain't sweet."
"I don't want her seeing me do what I used to do and ending up either dead or in jail. If she sees me not quit and not give up, that will give her the strength to keep pushing forward. She will see there will be obstacles, but she can keep pushing forward past them."
At 4:13 Strong we work to break negative cycles. Marshon is a great example of putting in the work to break a harmful cycle for himself and his family. Managing his anger, accepting the past, opening up to an optimistic future, and becoming a better communicator are some of the ways Marshon has already seen himself grow at 4:13 Strong.
Congrats to Marshon and the rest of the current class on completing the 40-Day Challenge and moving into the employment phase! We are proud of the work they have done and look forward to witnessing them take the next step to become self-sufficient, accountable men of God in the workplace.