Men at Work!
This past week, five men completed the 40-Day Challenge with their construction certificates in NCCER Core, OSHA 10, and Aerial Lift. After a challenging training period where a number of their peers left the program, these five men stayed on course and followed through.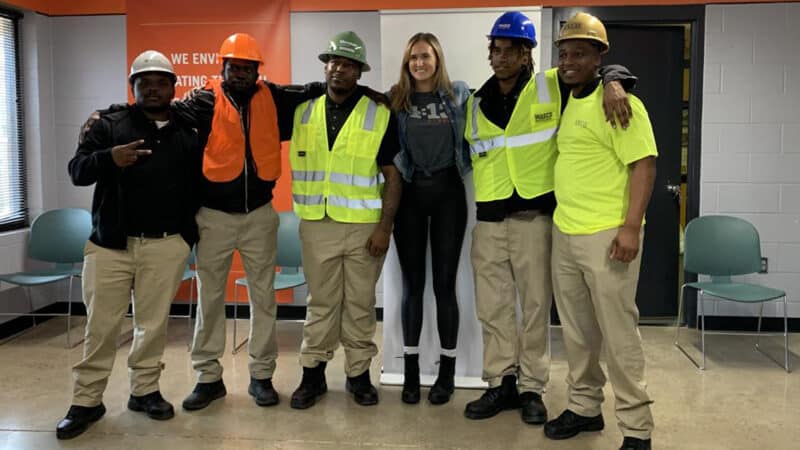 The guys with their yoga instructor, Bayleigh, from Small World Yoga.
These men will now encounter the next phase of the program: 140 Days of Work. As a part of the program graduation requirements, participants must complete four months of continuous work with their new employers. For many of our men this, along with the following additional program requirements, is the most challenging part of the program.
Court fees & fines paid off
Driver's license acquired or reinstated
Car & insurance purchased with cash
$1500 emergency fund saved
Join us in celebrating Devonte, Mosis, Tremayne, Daunte, and Kenneth for this accomplishment and encouraging them to stay the course and persevere through the next phase of the program!
*Check out our Instagram to see what Daunte has to say about reaching this goal.
*Join our Prayer Team in lifting up our men with monthly prayer requests.