Standing Strong Together
What a fantastic evening we enjoyed together on April 11th. We had 220 guests and 30 guys from the 4:13 Strong program all come together at Rocketown to celebrate another year of 4:13 Strong accomplishments.
In case you missed the dinner, here is a quick summary:
Four guys from the January 4:13 Strong class introduce our four new Core Values and shared with us how those values have impacted them:
Be Brave
Break the Mold
Never Give Up
Trust the Process
We'll be sharing more in the coming weeks about our new Core Values and what they mean to the men in our program.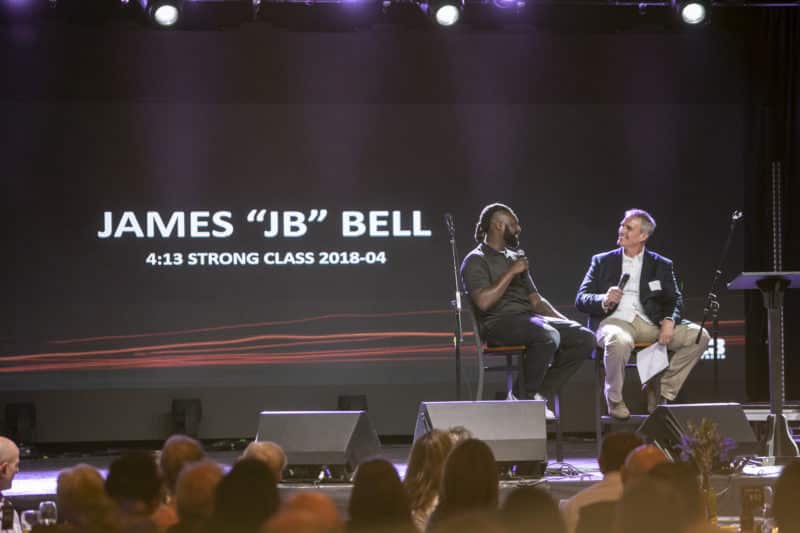 James "JB" Bell, a 2018 4:13 Strong graduate shared some of his story with us. He told us about growing up in Nashville, slipping into a life of drugs and crime and how 4:13 Strong helped him to break that cycle and get his life back on a positive path.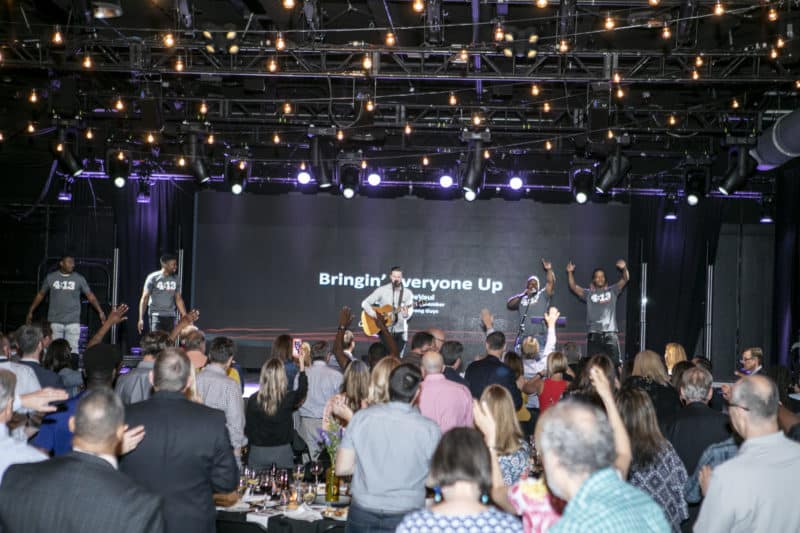 David DeVaul (a 4:13 Strong Board Member) and the 4:13 Strong guys wrapped up the evening with a little singing and dancing to the song Bringin' Everyone Up.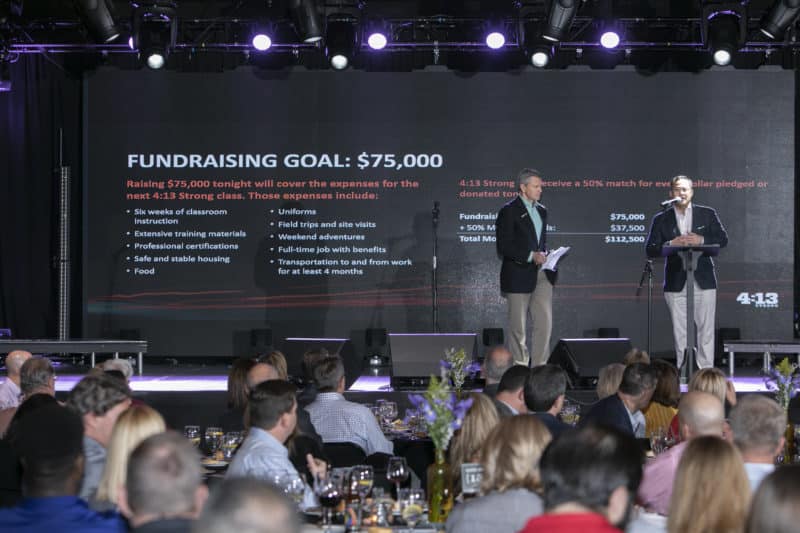 I am happy to announce that we exceeded our fundraising goal for the evening! We set a goal of $75,000 and so far, we have raised $81,512.79. I am so thankful for all of the generous support and encouragement that the 4:13 Strong donor community provides. I just love how God is using all of us to make a real difference for his kingdom.